¿Qué es la revolución plateada?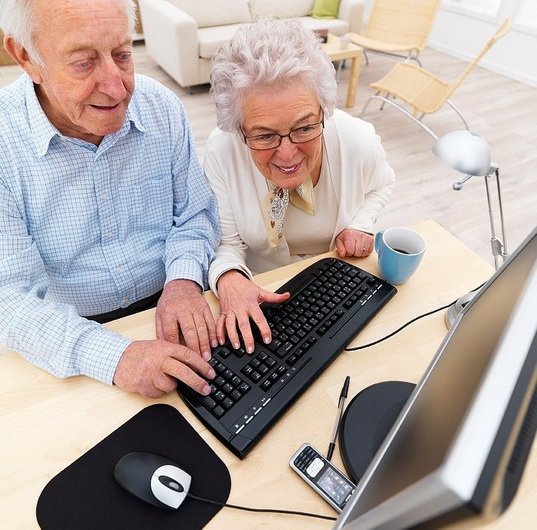 La Revolución Plateada es un fenómeno mundial que no tiene precedentes en la historia de la humanidad: el envejecimiento de la población mundial causado por el increíble aumento de la longevidad y la constante reducción de las tasas de natalidad.
Nunca antes en el planeta habíamos tenido una edad promedio tan alta, y una proporción tan alta de la población total estaba madura.
Las personas en todos los países viven cada vez más y tienen cada vez menos hijos, y la consecuencia obvia de todo esto es el envejecimiento de la población.
Hace 100 años, la esperanza de vida era de solo cuarenta años, y hoy estamos cerca de duplicar eso. Lo que es más, una tendencia que continúa aumentando. Ya hay científicos que dicen que estamos cerca de descubrir una nueva tecnología que nos hará vivir más de 150 años, mientras que uno de ellos (el británico Aubrey de Grey) dice que podemos llegar a tener mil años en el futuro cercano.
En Japón, el país que es el más emblemático del fenómeno, la población mayor (al menos 50 años) ya representa la mayoría del total, y gran parte de Europa y los Estados Unidos se están acercando al mismo escenario.
Es un mundo donde, por primera vez en la historia de la humanidad, tendremos más personas mayores que jóvenes. No es futurismo, son datos.
Y no son solo más años de vida, sino más VIDA en los años, lo que significa que viviremos no solo más tiempo, sino también con más vitalidad física y un mayor dominio de nuestras capacidades cognitivas.
Este fenómeno tendrá profundos impactos en todas las áreas: el mercado laboral, las relaciones con los consumidores, el mercadeo, la economía, la cultura, la sociedad y las políticas públicas, una verdadera revolución plateada.
Al mismo tiempo, a pesar de su importancia e inminencia, el tema parece absolutamente invisible para la sociedad en general. Es como un iceberg, gigante debajo de la superficie, pero casi invisible desde el exterior. Los Plateados no están representados en comerciales de televisión, acciones de Recursos Humanos o debate de políticas públicas.
Y cuando lo son, casi siempre son caricaturizados, ancianos frágiles que necesitan cuidados especiales.
Es un estereotipo que ya no se ajusta a la realidad del mundo. Las personas alargan sus ciclos de vida, se casan más tarde, trabajan más, tienen sueños y proyectos a lo largo de sus vidas, practican deportes, practican el sexo y buscan el amor incluso a edades más avanzadas. Lo que es verdaderamente viejo es toda forma de discriminación.
Los plateados lo tienen todo y los científicos incluso han acuñado el término "Superagers" para referirse a aquellos que alcanzan una edad madura manteniendo características físicas o cognitivas bien conservadas.
El futuro no será gris, el futuro será plateado.
Desafíos
Por supuesto, una revolución demográfica de esta magnitud proporcionará muchos desafíos, muchos de los cuales es posible que todavía no estemos preparados para enfrentar.
¿Cuáles son las consecuencias de una expectativa de vida tan alta en los sistemas de pensiones en todo el mundo? ¿Qué ocurre con los países que adoptan el esquema de contrapartida simple, en el que los jóvenes (que todavía están en el mercado laboral) apoyan a los pensionistas, si la proporción de jubilados aumenta en relación con los jóvenes?
¿Cuál será el impacto en la industria de la salud y los sistemas estatales de seguridad social, ya que existe una clara relación entre el aumento de la edad y el gasto en salud?
¿Qué hay del mercado de trabajo? ¿Está listo para absorber una fuerza de trabajo cada vez más madura, a diferencia de los tiempos actuales? ¿Cómo serán las relaciones intergeneracionales en las empresas, con las diferencias de edad que serán cada vez más amplias?
Alarmado por los efectos perjudiciales del envejecimiento de la población y el impacto en los sistemas estatales de salud y bienestar, no sorprende que las teorías catastróficas que rodean el fenómeno, apodado The Silver Tsunami por algunos, hayan aparecido en los Estados Unidos.
Opportunities
But while there are challenges, it is obvious that the silver revolution brings with it innumerable opportunities.
How much new equipment and how many products or services can be created for this gigantic segment of the market?
Will there be new vitamin supplements, appliances, or applications to collect users' health metrics in real time, or even preventive physical therapy and bodybuilding services targeting this market.
There is much talk of affordable and sustainable smart cities, but will the cities of the future be prepared for the demographics of the future?
What investments may be made in urban architecture or in the furniture of residences?
In the field of Education the opportunities are remarkable, since it is necessary to reeducate and reintegrate this section of society into the dynamic of the modern world. And this is certainly also a desire of the Silvers, who want to acquire new knowledge, remain active and to feel useful to society. In all the world's colleges, there is still a clear majority of young people, but it is already possible to see students who may be older than the teachers. And that may well increase.
And in the world of marketing, which has always prioritized the myth of youth in its symbologies, how many opportunities will there be for companies which know how to communicate with this public? Not with old-age advertisements and caricatures, but perhaps with 'ageless' approaches, since not even the Silvers want to be represented as 'old'.
It is always worth remembering that, in spite of all the importance and attention that must be given to new generations of consumers, the vast majority of young people do not have any notable income of their own.
It's true that they launch trends and follow fashions, but they almost always consume these trends and fashions with the money of their parents', who are usually Silvers. When it comes to consumer power, silver is worth gold.
And if the Silvers have a larger share of the income, they also have a considerable stock of the rarest and most valuable asset in the contemporary world: free time. Despite promises that technology would provide us with more free time, the fact is that we are drowning in multitasking and stimuli of all kinds. There is no time for anything. However, the silver segment will have a large stock of free time, which can be used to seek knowledge, do volunteer work, carry out specific activities and, especially, engage in leisure activities. It is no coincidence that this segment is a huge boon to the global tourism industry.
And finally, the most obvious finding: perhaps the greatest existential burden we carry around is the certainty of death, the finitude of life. Knowing that in the future we will be able to extend our experience on this marvelous blue planet is always something to celebrate.
Oportunidades
Pero si bien hay desafíos, es obvio que la revolución plateada trae consigo innumerables oportunidades.
¿Cuántos equipos nuevos y cuántos productos o servicios se pueden crear para este segmento gigantesco del mercado?
¿Habrá nuevos suplementos vitamínicos, dispositivos o aplicaciones para recopilar las métricas de salud de los usuarios en tiempo real, o incluso servicios de fisioterapia preventiva dirigidos a este mercado?
Se habla mucho de ciudades inteligentes asequibles y sostenibles, pero ¿las ciudades del futuro estarán preparadas para la demografía del futuro?
¿Qué inversiones se pueden hacer en la arquitectura urbana o en el mobiliario de las residencias?
En el campo de la educación, las oportunidades son notables, ya que es necesario reeducar y reintegrar a esta sección de la sociedad en la dinámica del mundo moderno. Y este es sin duda también un deseo de los Plateados, que desean adquirir nuevos conocimientos, mantenerse activos y sentirse útiles para la sociedad. En todas las universidades del mundo, todavía hay una clara mayoría de jóvenes, pero ya es posible ver estudiantes que pueden ser mayores que los maestros. Y eso bien puede aumentar.
Y en el mundo del marketing, que siempre ha priorizado el mito de la juventud en sus simbologías, ¿cuántas oportunidades habrá para las empresas que saben cómo comunicarse con este público? No con caricaturas de la vejez, pero tal vez con enfoques "sin edad", ya que ni siquiera los Silvers quieren ser representados como "viejos".